A free Wi-Fi connection in a public space can seem like a lifesaver when youre on the go. But if you decide to use public Wi-Fi, just be aware that you could be making yourself an easy target for...
---
A free Wi-Fi connection in a public space can seem like a lifesaver when you're on the go. But if you decide to use public Wi-Fi, just be aware that you could be making yourself an easy target for hackers — and putting your information and more at risk.

Online Crime Takes Many Forms
The Norton Cybersecurity Insights Report announced that 594 million people around the world were victims of cybercrime in 2015, with 21% of Americans getting their email hacked and 12% having their financial data stolen after shopping online. With public Wi-Fi available everywhere, what seems like a convenience can actually put you at risk. Free public Wi-Fi is a hacker's playground for stealing personal information.
To avoid becoming one of millions of victims of cybercrime, here's what you need to know about the risks of public Wi-Fi and how to stay safe online.
Man-in-the-Middle Attack
One of the dangers of using a public Wi-Fi network is that data over this type of open connection is often unencrypted and unsecured, leaving you vulnerable to a man-in-the-middle (MITM) attack. What is an MITM? It's when a cybercriminal exploits a security flaw in the network to intercept data.
Essentially, this gives a hacker access to sniff out any information that passes between you and the websites you visit — details of browsing activities, account logins, and purchase transactions. Your sensitive information, such as passwords and financial data, are then vulnerable to identity theft.
Rogue Hotspots
Another risk of using free public Wi-Fi is that you may be connecting via a rogue hotspot. This is an open hotspot, usually with a name similar to that of a legitimate hotspot, which cybercriminals set up to lure people into connecting to their network. Once a victim connects to the rogue Wi-Fi hotspot, the host hacker can then intercept data and even use tools to inject malware into the connected devices.
Better Wi-Fi Security Habits to Stay Safe from Cybercrime
Did you know that 60% of consumers think using public Wi-Fi is riskier than using a public restroom? Yet, while the Norton Cybersecurity Insights Report revealed that people are aware of the risks of public Wi-Fi, the survey also showed that people are not practicing safe security habits online.
Here are a few tips to help you make it harder for cybercriminals to steal your information on public Wi-Fi:
Avoid connecting to public Wi-Fi. If you must use a public Wi-Fi hotspot, also use a virtual private network (VPN) to secure your connection. The Norton Secure VPN works on PCs, Macs, smartphones, and tablets to make your public Wi-Fi connections private.
Don't log in to password-protected websites that contain sensitive information when using a public Wi-Fi connection — for example, banking and social networking sites, or even email.
Keep your software patched and up to date on all your devices — even your mobile ones — to avoid any potential infections by viruses or malware if you do use unsecured public Wi-Fi.
One More Security Habit: Use a Virtual Private Network
A VPN creates a "secure tunnel" where data sent over a Wi-Fi connection is encrypted, making all that data sent to and from your device secure. Using a VPN, such as Norton Secure VPN, is a better Wi-Fi security habit that can protect you when connecting to the Internet on the go. Norton Secure VPN helps keep your information protected and your identity private and anonymous so you can connect without worry wherever you go.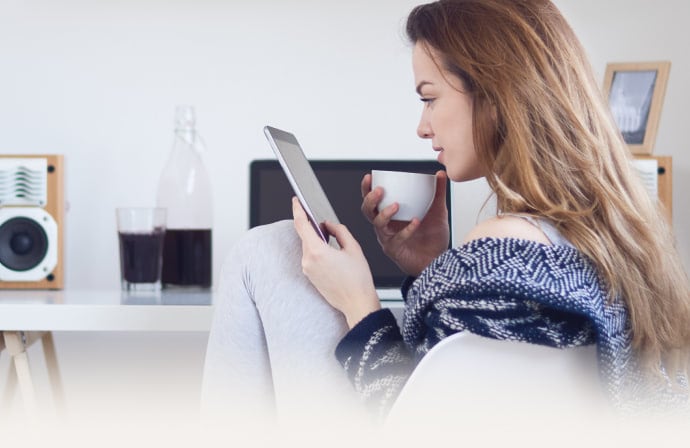 Your device may not be secure.
Public Wi-Fi isn't always safe. Without the right protection, your personal information could become public. Protect yourself with Norton Secure VPN. It encrypts the personal information you send and receive on public Wi-Fi to help keep it private wherever you want to log on.

Help protect your information with Norton Secure VPN.
Editorial note: Our articles provide educational information for you. Our offerings may not cover or protect against every type of crime, fraud, or threat we write about. Our goal is to increase awareness about Cyber Safety. Please review complete Terms during enrollment or setup. Remember that no one can prevent all identity theft or cybercrime, and that LifeLock does not monitor all transactions at all businesses. The Norton and LifeLock brands are part of Gen Digital Inc. 
---